24 Hours Emergency OKC Locksmith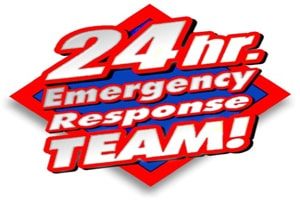 The emergency locksmith need can occur at any time of the day that requires urgent help for the particular locksmith need. People living in the Oklahoma City can reach out to the OKC Locksmith Company for the 24/7 emergency service in order to get the assistance at right time. Our professionals provide 24*7 customer support system to the residents and commercial enterprises. Even there is an arrangement of mobile van for meeting the emergency needs of the people. The van is equipped with the required tools and equipments.
The OKC Locksmith Company provides maintenance and efficient services to the residents, businesses and the automotive owners. We are present to render support in case of car breakdown, replacement of lock and key system for the homes and offices. The owners of the property and the vehicles can reach out to our company for the following services:
Repairing of the lock system
Replacement of the locks and doors
Installation of new doors
Modernized lock and key system
Master key system
Car lock replacement and repairs
Provision of Sensor technology
Biometric locking system
Installing of the intercoms
Rekeying Services
Repair of locks for safes, doors, home lockers, cabinets, garage door etc.
Emergency locksmith services
OKC Locksmith has gained popularity amongst its customers in the Oklahoma City for outsourcing 24/7 emergency service at competent prices. Here are few pointers that make us the first choice of the people for the locksmith services:
Team of experienced professionals
Licensed experts
Mobile locksmith services
24*7 customer support system
Midnight services available
Rendering assistance and support within short period
Solving the problems of lockouts, repairing and replacement of lock system
Modernized locking system for the vehicles
Competent prices
Effective locksmith service
Usage of Advanced technology
OKC Locksmith Company focuses on the perfection of their locksmith services. We provide 24/7 emergency service and support at midnight hours too. People living in and around the Oklahoma City can call us at our toll-free numbers or can choose the live chat options. Our technicians will assist until our professionals arrive at your place. We have a team of skilled people who are committed to providing unbeatable service round the clock. Our clients can rely on us for the reliable, 100% guaranteed and instant locksmith services in the city.