House Lockout OKC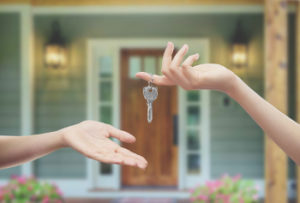 Most of the people may get lockout of their home instantly. It may happen in just matter of seconds that the residents may not be able to operate their door locks. The condition can occur because of wear out locks or the old locks with continuous usage. OKC Locksmith Company is aware of house lockout incidents and makes sure to send their technicians within the stipulated time. The Company also provides mobile services that render emergency support to the residents. We also provide 24*7 customer support to the residents so that they do not have to remain stranded for a long time.
Our proficient experts will solve the lockout problem with the help of modern equipments. Moreover, it is always advisable to the residents not to force open the locks. This can create difficulties for the professionals or one can damage their doors too. Here are some of the quick services our company provides in case of house lockout:
Duplication of the Keys: – It will help the residents if they ever face the condition of the lockouts. They can use the duplicate keys to unlock the doors to get an access to their home.
Replacement Services: – Sometimes the locks are damaged or wear out because of using them for a longer period. Therefore, we advise the residents to go for the replacement services for their home locks. These locks are replaced with the modern locking system or the biometric system to render safety to one's home.
Enhanced Security: – The professionals to secure the customer's home use the advanced technology locking system. We use sensor system, biometric or app operated lock system. We install the locks fitted with this technology in order to keep the household's home safe from some burglary.
Restructuring of the Locks: – Most of the times the lock restructuring is required in order to prevent the lockouts in the future. This will also help in modifying the broken lock if in case the resident tried to open up forcibly. The expert professionals do the restructuring of the locking system.
OKC Locksmith Company specializes in providing the rekeying, repair and replacement for the house lockout to the residents living in the Oklahoma City. The customers can contact in case of emergency through our numbers or do a live chat with the expert. This will help as a guide to the residents until our technicians arrive at their place. Our mobile services are highly recommended in case of a grim situation.