Door Installation Service Oklahoma City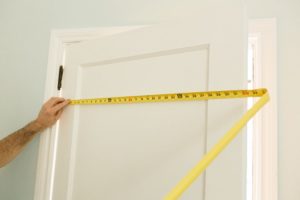 The OKC Locksmith Company provides the competent and efficient doors installation service to the people living in the Oklahoma City. Most of the times it can be noticed that with the adverse handling of the lock and key system it can damage the door. It is always advisable to get the help from the professionals before fixing the doors on your own. The residential and commercial property owners must take the services from the trusted service providers. OKC Locksmith Company provides mobile van support services to its customers at times of emergency.
Choose the Services from Trusted Installers
People from the Oklahoma City can trust our company for effective doors installation service. We provide 24*7 customer support service to the clients across the city. We install modernized doors for the homes, commercial enterprises and much more. We fix interior, exterior, storm, sliding glass, closet doors etc. Here are some of the services provided by our expert technicians for replacing the old doors and installing the modernized doors:
Replacement of traditional or depleted doors
Usage of materials like wood, glass, fiberglass and steel
Insulating door material to help owners save on the energy bills
Upgrading the doors to modernized locking system
Provision of Sensor technology
Focus on security of the doors
Matching doors texture with the exteriors and interiors of one's property
Providing Garage Door Installation for residential property and commercial enterprise
Customized door Installation
Reasons to Avail Our Services
People from the Oklahoma City take our services because of many unbeatable reasons that make us popular amongst our clients. We provide expert replacement and doors installation facility to our consumers. Below are few pointers that present our company as the best choice amongst our clients:
Experienced and Certified professionals
Financing facility for the clients
High-quality service
Installing of branded doors
Modernized locking system
Effective Expert advice
Round the clock support
Mobile Vans to deal emergency situations
Cost-effective approach
Usage of latest technology and tools
Provision of maintenance in short time
OKC Locksmith Company is committed to providing quality services to its clients. We focus on ensuring fast and efficient services to our commercial and residential customers for the installation of modern doors. Our company follows hassle-free approach so that the customers can easily understand our working process. We provide services at the competent prices that fit best into consumer's budget.