Lock Installation Service OKC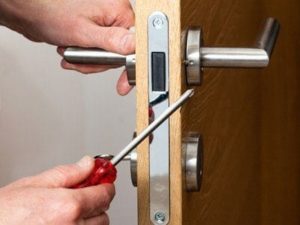 The security of the commercial and residential property is important in the present times. With the increasing threat of burglary, it has become important to take care of one's belongings. For this, it is always advisable to install the new lock and key system. OKC Locksmith Company provides the lock installation service to the people of Oklahoma City. We provide emergency support through our mobile van services. The installation is done by the experts who have years of experience with traditional and modern locks. They are certified professionals who will accomplish the work within a short duration.
Dedicated Services by OKC Locksmith
The lock installation is carried out if the locking system of the residential or commercial property is not working in a proper manner. OKC Locksmith Company is entitled to provide guaranteed services to its customers. We render 24*7 customer support service to the people who want to get the lock and key services from us. The professionals also provide maintenance services to the clientele and even solve the various issues they are facing. Here are some of the services provided by our company:
Biometric operated locking system
Installation of the deadlocks
Providing locks for the cabinets, safes, doors and garages
Master Locking system
Installing the Key-less locking system
Implementing the Smartphone access control system
Fixing the modern security lock system
Reasons for Opting OKC Locksmith Company
People of the Oklahoma City take the services from the OKC Locksmith because of the following reasons:
Qualified Professionals
High-Quality Service
Round the clock support
Solving the emergency situations related to lockouts
Designing of customized locks according to owner's door, garage door, safe or lockers and even cabinets
Mobile Services to take care of emergency situations
Ready-to-help support staff
Full replacement of the traditional locks
Re-keying facility for the people
Guaranteed services to clientele
Using the branded locks
OKC Locksmith Company is known in the Oklahoma City for reaching out to the customers at a suitable time in order to solve their difficulties on time. Our company takes care of the trust bestowed upon us by the commercial and residential clients. We also provide lock installation services for the vehicles of the people. Most of the people want the modern locking system for their vehicles so our technicians will carry the needful work. Our company deals with every model of the automotive.