Re-keying Service OKC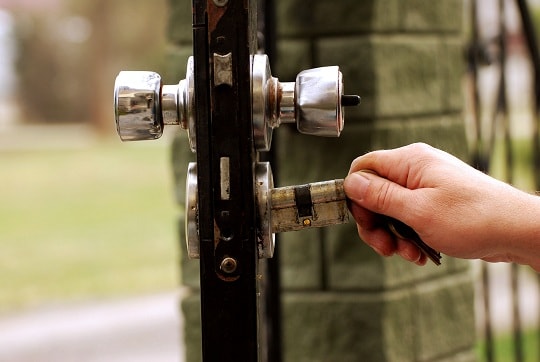 The term Re-Keying is referred to the replacement of the old lock pins with the new pins. The technicians will replace the worn out pins in order to resume the working of the lock and key system. Most of the times the property owners may lose their keys so the re-key is an ultimate solution. OKC Locksmith Company provides the re-key solutions to the people living in the Oklahoma City. We provide 24 hours support to the customers with standby mobile van services in order to render the service at midnight hour.
Most of the times the old keys catch rust which makes it hard for the owners to operate the respective locks. In this situation, it is advisable to take the professionalized services from the experienced experts. Our company provides following Re-Keying services to the people living in the Oklahoma City:
Providing re-key for the homes, offices, safes, apartments and gates of the property
Designing of newer keys for the older lock systems
Installing of compatible hardware
Re-key services for the key holes, doorknobs and the deadbolts
Cost-effective re-key services for the residents and commercial owners
Automotive re-key facility
Guaranteed re-key assistance to the owners
Re-Key is a solution for the lost, stolen or the worn out keys
Why Choose OKC Locksmith Company?
People take the Re-Keying facility from the OKC Locksmith Company because of the experienced professionals who provide proper advice on the management and implementation of the re-key solutions. Here are some of the important points that make us trusted choice amongst the residential and commercial owners:
Expert technicians
Full inspection of the locks
Re-key solutions for the worn out or older locking system
Qualitative Service
Providing Master key system under rekeying services
24*7 customer support system
Well-equipped mobile vans with advanced tools
Competent Prices
Provision of warranty
Guaranteed services from the professionals
Designing of Access Control system
The above-mentioned services make us the effective and efficient service providers in the Oklahoma City. We also provide rekeying service for the modern vehicles of the owners. This works well if the automotive owners have lost their keys or someone has stolen them. Our professionals will design the exact keys that will fit without any hassle. The rekeying is a cost-effective approach that drives the homeowners to reach out to OKC Locksmith Company.