A locksmith for cars can be found in Oklahoma City. When you do a search on Google, you will probably find a thousand different results. There are plenty of local companies to choose from. When you need a locksmith for cars, your best choice is us!
Call A Locksmith For Cars At (405) 445-0751
We offer great prices for car keys. Get a new key for your 2000-2006 Chevy truck for only $150! Cheap locksmith prices are what we're known for. We beat our competitors by up to 50%.
So now that you know the best locksmith for cars is right here in OKC, call us at (405) 445-0751. You can ask around town and people will tell you that our prices can't be beat. We would love to help you when you need a cheap locksmith for cars in OKC.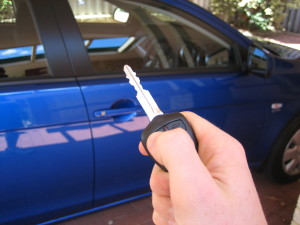 We have decades of experience in the locksmith industry. There's not a lock problem that we can't solve. When you need a local lock company that you can depend on, you can always count on the experts on our staff. We accept all major credit cards, cash, and checks. We appreciate your business and will continue to serve our customers in Oklahoma City for years to come.